Patient Discharge after Ambulatory Surgery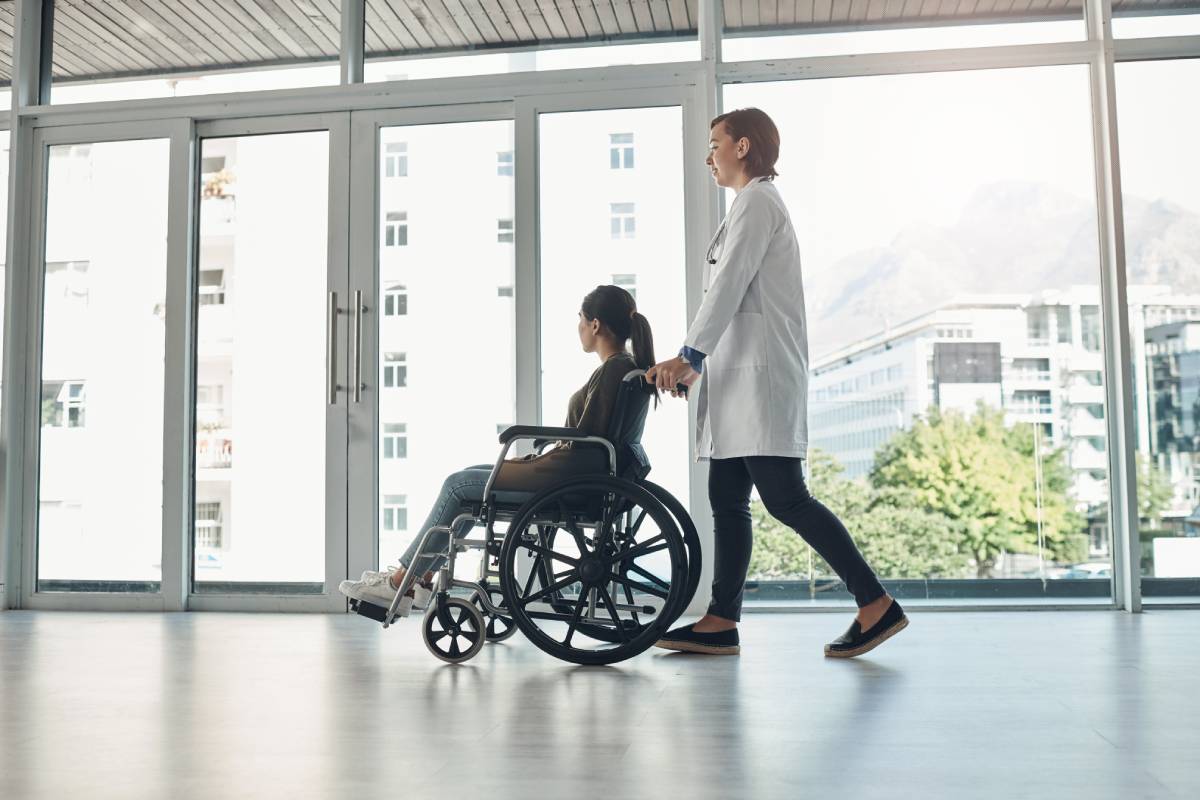 Ambulatory surgery, which is when the patient leaves the day of surgery, is becoming increasingly common, encompassing more complex medical procedures and a wider variety of patients, including older and sicker patients, than before.1 Benefits of ambulatory surgery include reduced risk of hospital-acquired infections, reduced costs, and increased hospital bed availability.2 Patient readiness for discharge after ambulatory surgery and anesthesia is a complex topic that requires consideration of multiple clinical factors. Discharge criteria are highly important to consider, as consequences from sending a patient home too early or without proper care can lead to an inpatient admission or medical complications, resulting in increased time and cost for the patient and the healthcare system.  
Common causes for unexpected admission following ambulatory surgery include factors related to the timing of the surgery, such as the surgery starting later or taking longer than planned, both of which reduce the amount of time the patient can recover in the post-operative anesthesia care unit before discharge.1Other patient factors that can increase the likelihood of inpatient admission are being ASA class III, older age, and greater BMI.1, 3
The International Association for Ambulatory Surgery has recommended guidelines that urge providers to use common sense and clinical judgment. Another commonly used scoring system for discharge readiness is the Post Anesthetic Discharge Scoring System (PADSS). Both sets of criteria include return to baseline mental status, stable vitals, ability to stand and walk unaided and without pain, and postoperative control of nausea, vomiting, and pain. However, there are other clinical factors that are more debated, such as recovery time factors and the need for an escort.  
Factors that can change recovery time include the patient's age, BMI, and comorbidities. The provider's clinical judgment is highly important here as scoring criteria may not paint a full picture of patient readiness.2 For example, a provider may want an elderly patient with diabetes mellitus and renal failure to tolerate oral fluids before discharge, although this is not a requirement in the guidelines.2 Another patient may be at increased risk for malignant hyperthermia and thus will need to be monitored for adverse effects longer than other patients. Adopting guidelines that account for every possible scenario would be daunting and inefficient. Individual recovery time should be determined by the physician and nurses monitoring the patient.2
The need for ambulatory surgery patients to have an escort home is debated. Current standard of care requires an escort for discharge because of the possible longer-term effects of general anesthesia, including cognitive impairment and decreased reaction time.4 In practice, this is not always enforced. In a study by Chung et.al, 28.2% of patients went home without an escort and had no one staying with them overnight.5 In instances where the anesthesiologist knew of the patient not having an escort, the surgery was either canceled or continued depending on the anesthesiologist's comfort. The need for an escort may depend on the type of surgery, which dictates the type of anesthetic given and the typical after-effects. The most recent research with newer ultrashort-acting anesthetics shows minimal cognitive and psychomotor effects after a few hours.6 If these newer anesthetics are used, it may be reasonable to be discharge without an escort. Another factor to consider is the dosage of anesthetic given. The largest study done to date included 150,000 endoscopy patients in Japan who were given a maximum of 200 mg propofol, though the average received 60-80 mg. After the patients returned to full awareness and were able to walk in a straight line for 5 minutes, they were allowed to discharge with some driving themselves home. Half of the patients were surveyed and found to have no accidents.6
Patient discharge after ambulatory surgery is a complex topic that has some agreed upon guidelines and some debated guidelines. Beyond following postoperative guidelines like PADSS, a specific patient's recovery period is dependent on the clinical judgment of the care team including the anesthesiologist, surgeon, and nurses.
References
Jakobsson JG. Recovery and discharge criteria after ambulatory anesthesia: can we improve them? Curr Opin Anaesthesiol. 2019 Dec;32(6):698-702. doi: 10.1097/ACO.0000000000000784. PMID: 31425193.
Ead H. From Aldrete to PADSS: Reviewing discharge criteria after ambulatory surgery. J Perianesth Nurs. 2006 Aug;21(4):259-67. doi: 10.1016/j.jopan.2006.05.006. Erratum in: J Perianesth Nurs. 2007 Apr;22(2):154. PMID: 16935737.
Van Caelenberg E, De Regge M, Eeckloo K, Coppens M. Analysis of failed discharge after ambulatory surgery: unanticipated admission. Acta Chir Belg. 2019 Jun;119(3):139-145. doi: 10.1080/00015458.2018.1477488. Epub 2018 May 30. PMID: 29848193.
Ip HY, Chung F. Escort accompanying discharge after ambulatory surgery: a necessity or a luxury? Curr Opin Anaesthesiol. 2009 Dec;22(6):748-54. doi: 10.1097/ACO.0b013e328331d498. PMID: 19745728.
Chung F, Imasogie N, Ho J, Ning X, Prabhu A, Curti B. Frequency and implications of ambulatory surgery without a patient escort. Can J Anaesth. 2005 Dec;52(10):1022-6. doi: 10.1007/BF03021599. PMID: 16326670.
Walsh MT. Discharging select patients without an escort after ambulatory anesthesia: identifying return to baseline function. Curr Opin Anaesthesiol. 2021 Dec 1;34(6):703-708. doi: 10.1097/ACO.0000000000001051. PMID: 34369407.