COVID-19 Pandemic Accelerates Digital Health Reforms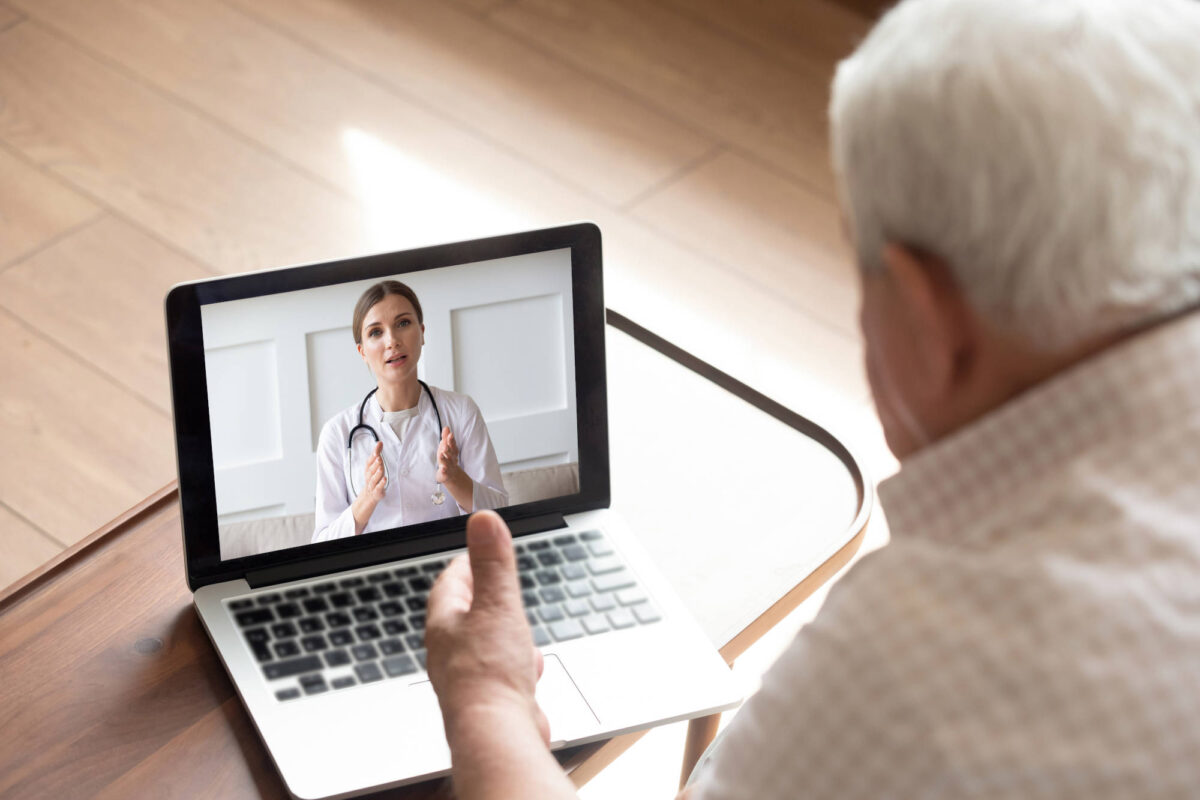 Digital health innovations are providing an ever-expanding array of solutions to medical challenges, improving the delivery, efficacy, and personalization of care. During the COVID-19 pandemic, digital health innovations have included AI-driven drug development programs that enabled scientists to sift through large repositories of medical information to efficiently identify feasible therapeutic targets, such as the antiviral drug remdesivir.1,2 Additionally, governments and private organizations worldwide are employing mobile applications to facilitate symptom reporting and contact tracing programs. Other technologies, like the "digital pill" approved by the U.S. Food and Drug Administration in 2017 as a method through which clinicians can monitor patients' drug compliancy, may offer particular promise during the public health emergency (PHE).3 
Most prominently, virtual consultations conducted via telemedical services have enabled millions of individuals to access care in spite of social distancing imperatives.4 While not new, telemedicine was under-utilized prior to the pandemic, with approximately 13,000 Medicare fee-for-service beneficiaries using telemedicine per week. By the end of April 2020, this number skyrocketed to 1.7 million users. In total, over 9 million individuals used telemedicine between March 17 and June 13, 2020.5 
This surge was fostered in large part by reforms from the Centers for Medicare and Medicaid Services (CMS), the country's largest and most influential reimbursement agency.6 In March, the CMS granted all Medicare beneficiaries coverage for telemedicine for the duration of the PHE. Previously, Medicare only reimbursed telemedicine visits when the patient resided in a rural area and traveled to specific medical facilities to use the service. Virtual visits may now be conducted from home with video, audio, or web portal communications and are reimbursed at a similar rate as in-person visits.7 To decrease usage barriers, the CMS allows non-HIPAA vendors to provide telemedical platforms, although this has raised significant concerns about patient privacy and data security.4 
While telemedicine's convenience has proven to be essential for many amidst the pandemic, those without high-speed internet connections may be left underserved. Approximately 40% of Medicare beneficiaries lack access to a computer with high-speed internet, and roughly the same number lack a smartphone with a wireless data plan.8 Racial disparities in internet access are particularly pronounced: while only 12% of White individuals rely on smartphones for internet access, this number is nearly doubled for Black and Hispanic individuals (23% and 25%, respectively) according to Pew Research Center data.4 
The U.S. government has implemented some reforms to mitigate telemedicine disparities. The Federal Communication Commission (FCC) dedicated $200 million to support underserved community clinics. Nearly 800 broadband providers signed the FCC's Keep America Connected Pledge to defer service terminations, waive late fees, and open Wi-Fi hotspots to all Americans through the end of June. While these national initiatives provide broad support, in many cases, states and individual hospitals must shoulder more targeted efforts to support vulnerable populations. Some localities are highly equipped to do so; Boston, MA, for example, created low-cost Wi-Fi hotspots for patients. However, the decentralized nature of telemedicine leaves underserved patients all the more vulnerable. Some states, for example, have not expanded telehealth policies covered by Medicaid, leaving their constituencies with less access to this resource. These states also tend to have higher prevalence rates of chronic conditions, exacerbating the clinical risks their populations face.4 
The rapid expansion of telemedicine is one of the major healthcare revolutions instigated by the COVID-19 pandemic. Though new CMS waivers are interim measures, virtual care and other technological innovations integral to pandemic response initiatives may continue to shape healthcare practices going forward — a Deloitte Consumer survey found that four out of five patients who used telemedicine would do so again.9 As digital technologies expand and evolve, scientists, healthcare workers, policymakers, patients, and other stakeholders must work together to ensure these innovations are implemented equitably and impactfully.  
References
Service R. AI invents new 'recipes' for potential COVID-19 drugs. Science. Published online 2020. doi:10.1126/science.abe2266 
Scudellari M. Five Companies Using AI to Fight Coronavirus. IEEE Spectrum. Published March 19, 2020. https://spectrum.ieee.org/the-human-os/artificial-intelligence/medical-ai/companies-ai-coronavirus 
Green A. Covid-19 pandemic accelerates digital health reforms. Financial Times. Published May 17, 2020. https://www.ft.com/content/31c927c6-684a-11ea-a6ac-9122541af204
Ortega G, Rodriguez JA, Maurer LR, et al. Telemedicine, COVID-19, and disparities: Policy implications. Health Policy Technol. 2020;9(3):368-371.
Coughlin J, Lerer A. COVID-19 and the digital health policy impact. Healthcare Information and Management Systems Society. Published October 19, 2020. https://www.himss.org/resources/covid-19-and-digital-health-policy-impact  
Gerke S, Stern AD, Minssen T. Germany's digital health reforms in the COVID-19 era: lessons and opportunities for other countries. NPJ Digit Med. 2020;3(1):94.
Medicare telemedicine health care provider fact sheet. Centers for Medicare and Medicaid Services. https://www.cms.gov/newsroom/fact-sheets/medicare-telemedicine-health-care-provider-fact-sheet  
Roberts ET, Mehrotra A. Assessment of disparities in digital access among Medicare beneficiaries and implications for telemedicine. JAMA Intern Med. 2020;180(10):1386-1389.
Shah H. Is telemedicine furthering the digital divide among vulnerable populations? Loma Linda University Health. https://ihpl.llu.edu/blog/telemedicine-furthering-digital-divide-among-vulnerable-populations