Verily's Focus on Leveraging Data to Improve Health Care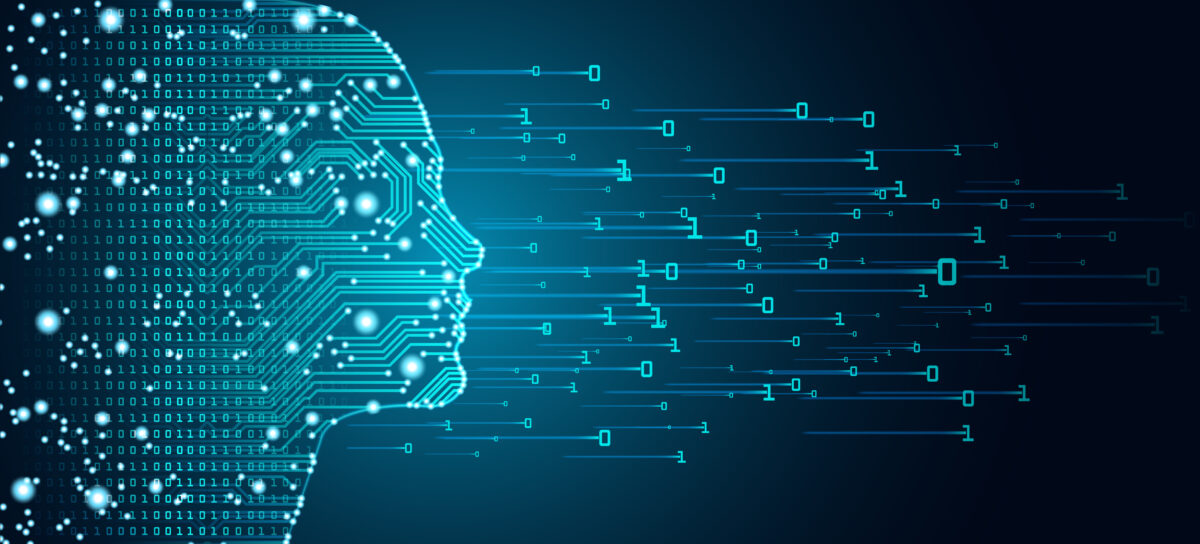 The evolution of artificial intelligence is leading to a paradigm shift in the healthcare sector. This change has largely been driven by greater availability of electronic healthcare data and increased progress of analytics techniques (1). In the U.S, the percent of non-Federal acute care hospitals with basic electronic health record systems has skyrocketed from only 9.4% in 2008 to 83.8% in 2015 (2). Quite a few tech companies are now focused on leveraging data from such systems to improve disease detection and patient outcomes. One of the companies spearheading this movement is Verily, a subsidiary of Alphabet (the parent company of Google).
According to Jared Joselyn, Verily's global head of corporate development, the company's mission is "to ask what exists in a particular space and whether it's sufficient to extract the highest-quality data to enable better outcomes" (3). The subsidiary of Alphabet is involved in quite a few projects aimed at collecting the right data and providing accurate inputs back to the patient, the providers, and the clinicians. One of these projects is the Study Watch. The Study Watch is used to monitor different biomarkers of study participants. It includes both an electrocardiogram and heart rate monitor, which can be used to more accurately detect irregularities in heart rate and blood flow (4). This data could help identify better predictors of heart disease at an earlier point in development and further improve patient outcomes. Another data-driven project Verily is working on is the All of Us Research Program, in conjunction with the NIH. This study aims to track the genomic data, lifestyle data, and biomarker data of participants from diverse backgrounds, in order to discover novel insights about our health (4). In 2016, Verily was given a 5-year grant alongside the Broad Institute and Vanderbilt University to build up the infrastructure and analysis tools to house the data from the first 79,000 participants (4).
Perhaps Verily's most ambitious project involves tackling the opioid crisis, all while maintaining a focus on data-driven treatment. Verily plans to open a health center for their OneFifteen project in Dayton, Ohio. The health center will serve as a learning laboratory for analysts looking to collect data that can be used to develop new approaches and practices for the treatment of opioid abuse (5). Regional healthcare providers, including Kettering Health Network and Premier Health, will collaborate with Verily to offer treatment, tools, and resources to individuals with substance abuse needs (5). Verily will also partner with community organizations to revitalize the surrounding neighborhood and extend investments into the region.
Verily, and other companies that broadly share its focus, have several plans in the works that involve the use of artificial intelligence to revolutionize the field of healthcare. While these projects are promising, one must hope that there will be efforts made to safeguard the sensitive data of the participants of said projects.
References:
Jiang, Fei, et al. "Artificial Intelligence in Healthcare: Past, Present and Future." Stroke and Vascular Neurology, BMJ Specialist Journals, 1 Dec. 2017, svn.bmj.com/content/2/4/230.
Adoption of Electronic Health Record Systems among U.S. Non-Federal Acute Care Hospitals: 2008-2015. (n.d.). Retrieved from https://dashboard.healthit.gov/evaluations/data-briefs/non-federal-acute-care-hospital-ehr-adoption-2008-2015.php
Josleyn, J., & Raviscioni, M. (2017, July). Using data and technology to improve healthcare ecosystems. Retrieved from https://www.mckinsey.com/industries/pharmaceuticals-and-medical-products/our-insights/using-data-and-technology-to-improve-healthcare-ecosystems
How Google Plans To Use AI To Reinvent The $3 Trillion US Healthcare Industry. (n.d.). Retrieved from https://www.cbinsights.com/research/report/google-strategy-healthcare/
Bresnick, J. (2019, February 12). Google's Verily to Open Data-Driven Opioid Treatment Center. Retrieved from https://healthitanalytics.com/news/googles-verily-to-open-data-driven-opioid-treatment-center